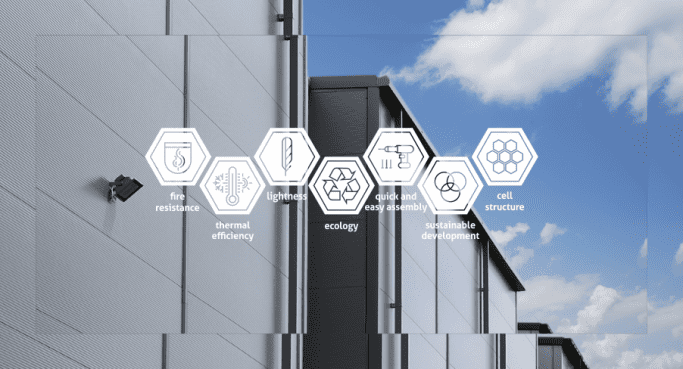 2020-01-15 10:50:23
To meet the needs and challenges of the market Gór-Stal, as one of the few manufacturers created sandwich panels with a PIR MAX core with 0.019 lambda. These are currently the best thermal insulation parameters on the market compared to other products of this type.
Construction standards which will apply from 2021 will pay off with significantly lower energy consumption and comfort of use. Lower energy consumption also means less emissions, and therefore cleaner air and a slower greenhouse effect. The use of panels with a MAX core gives a lot of benefits. We gain more space through thinner walls, which allow the building line to be moved closer to the plot border, we also gain a larger usable area inside the hall. Remember that with large halls, each additional centimeter gives additional space. Another undoubted advantage is the excellent thermal insulation, that means real energy savings and operating costs of the building.
Gór-Stal ready for WT 2021
WT 2021 is a term for new requirements for buildings that will be built from 2021. The confusion around this issue is primarily associated with a significant increase in the legislator's recommendations regarding energy efficiency in buildings. Therefore, every investor planning construction will have to choose solutions and technologies. The new guidelines will have a significant impact on many aspects of building and finishing investments.
CHECK!
Changes regarding the heat transfer coefficient U in recent years for external walls:
- 2014: U coefficient dropped from 0.3 W / m2K to 0.25 W / m2K (insulation increased its thickness by approx. 2 cm)
- 2017: the second stage of changes and the reduction of the U factor to 0.23 W / m2K
- from 2021, the U value will not be able to exceed 0.20 W / m2K
Below is a list of sandwich panels with a MAX core (with lambda 0.019)
- GS insPIRe S MAX
- GS insPIRe U MAX
- GS insPIRe CH MA
For more information, please contact the Sales Department!