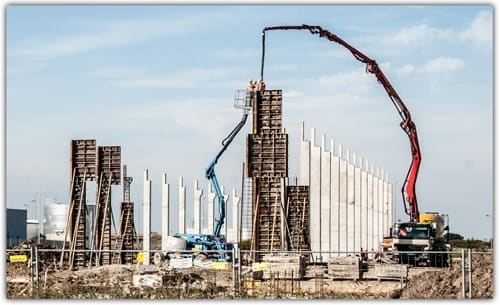 2014-08-30 08:32:14
The Gór-Stal Company from Gorlice, a manufacturer of sandwich panels with a polyurethane core and modern thermal insulation panels of PIR type, starts to construct its new factory in the Bochnia Economic Activity Zone in Bochnia. The factory will be the second production plant of this type operating in the territory of Poland.
With the use of funds from the European Regional Development Fund under the Operational Programme Innovative Economy, Measure 4.4 "New investment of a high innovation potential", the Gór-Stal Company intends to begin the production of innovative thermal insulation panels of PIR type, which, like expanded polystyrene and mineral wool, are used in thermal insulation systems for houses, blocks of flats and other residential, office and industrial buildings.
Thermal insulation panels of PIR type are produced on a continuous basis on a processing line specially delivered for this purpose. They are characterized by excellent parameters in terms of thermal insulation and fire resistance, which increases significantly the energy efficiency and fire safety of buildings. They are used to insulate walls, pitched roofs, flat roofs, ceilings, terraces, floors, and foundations.
The construction of the new factory is going to start on May 20, 2014. We expect to complete the investment around June 30, 2015. During this period, the company plans to recruit employees so as to ultimately employ about 50 persons. For the new plant, the company will search for technicians, electrical engineers, mechanics, automation specialists, electronics engineers and chemists, as well as employees of sales departments with a good command of foreign languages because a large part of the production will be intended for exportation. The entire investment amounts to over PLN 50 million.