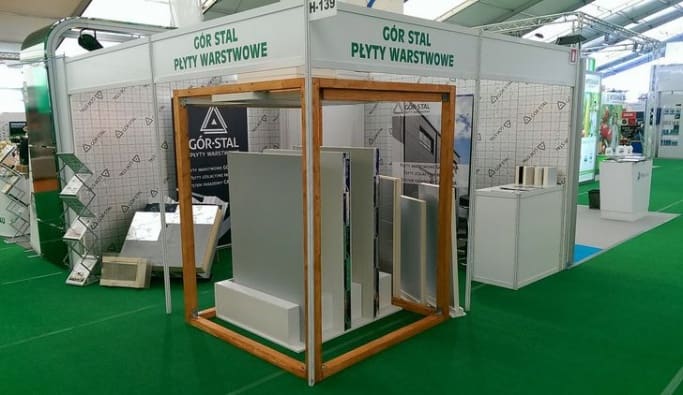 2016-03-29 09:00:30
62,500 square meters of exhibition space, 64,330 visitors and 700 exhibitors from 17 countries. In a nutshell, this was the 22nd AGROTECH International Agricultural Technology Fair where Gór-Stal presented its products.
For three days the exhibition halls were besieged with farmers. It was difficult to move smoothly around the alleys. The stands attracted great interest, and the exhibitors were asked specific professional questions. It was not the first time when AGROTECH proved that it is an event that connects generations of farmers.
The fair was attended by exhibitors from Germany, Austria, Italy, Denmark, Slovenia, Ukraine, France, the Czech Republic, the Netherlands, Finland, Great Britain, USA, Belarus, Hungary, Latvia, Slovakia, and Poland. They presented dozens of modern machines – tractors, harvesters, sprayers, soil preparation machines, and many other machines and equipment useful in modern farming. The Gór-stal termPIR AGRO insulation panel, which has been designed primarily for livestock buildings, turned out to be quite popular during the fair. Using it provides significant savings in heating and cooling costs which, in turn, translates into increased efficiency of agricultural production. TermPIR AGRO is a properly prepared polyisocyanurate panel produced with special coatings adapted for use in specific conditions of the agricultural sector.