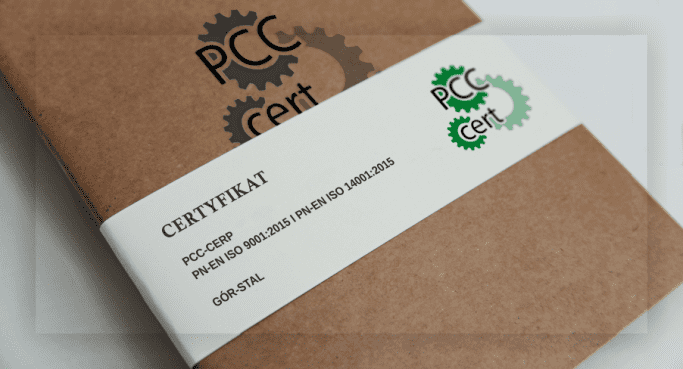 2020-10-20 09:50:25
ISO is an internationally recognized quality management system. The standard refers to the processes that create and control the products and services provided to the customer by a given organization. Meeting the requirements of the standard allows for systematic supervision of activities aimed at ensuring that the needs and requirements of customers are met at the highest level.
The ISO 9001 and 14001 certificates are a reliable proof that all processes carried out in our company are oriented towards the achievement of the highest quality of the products we deliver, resulting in the satisfaction of our customers.
The certificate can be seen in the file zone.